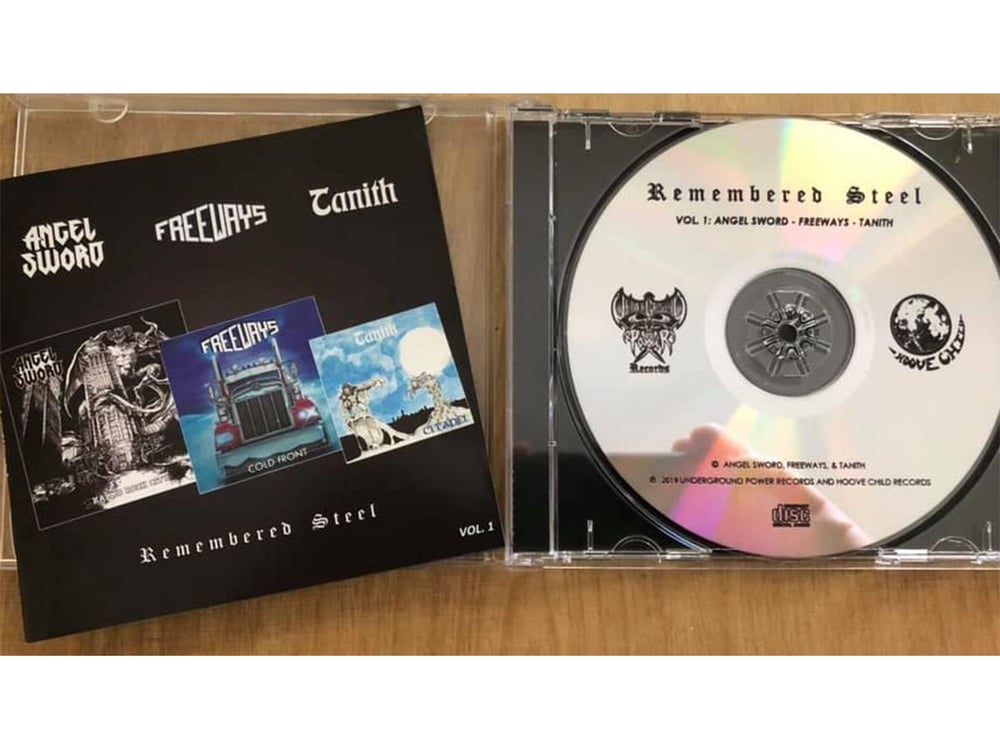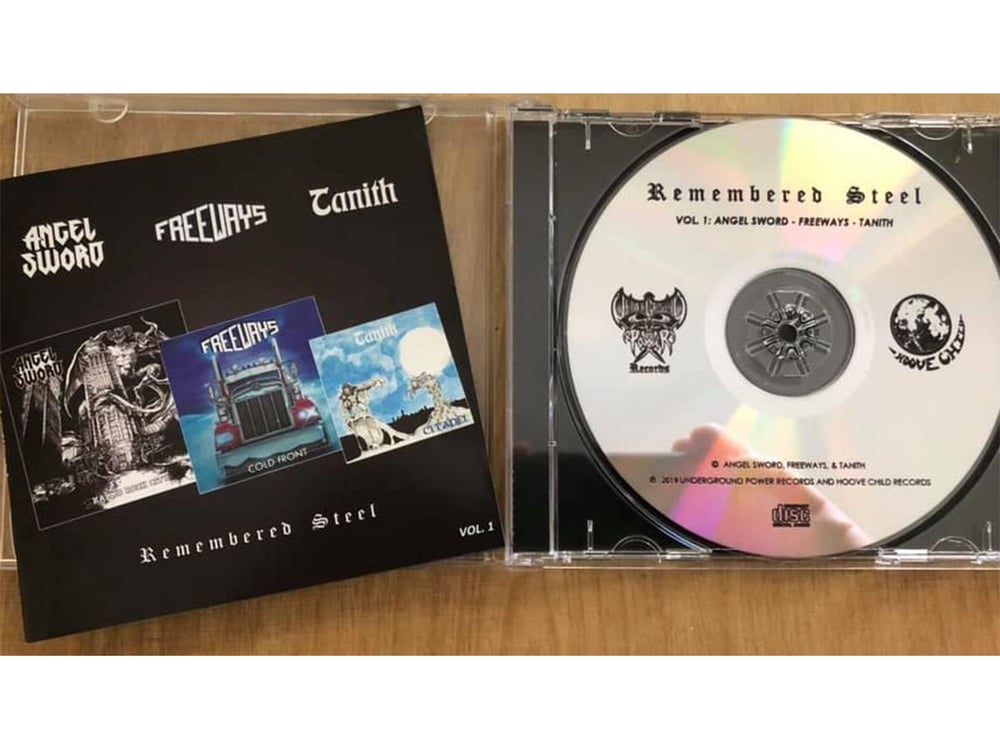 Angel Sword/Freeways/Tanith - Remembered Steel Vol. 1 CD
$10.00
This is a preorder. Expected to ship week of July 15th or earlier.
Remembered Steel Vol. 1 compiles Angel Sword's "Kallio Rock City" 7 inch, Freeways' "Cold Front" 7 inch, and Tanith's "Citadel" 7 inch on one CD.
Co-released by Hoove Child and Underground Power Records
Professionally pressed silver CD in jewel case with 8 page booklet
All audio remastered specifically for this release
Fully authorized and released in cooperation with the bands
1. Angel Sword – Kallio Rock City
2. Angel Sword – Satan Wears Leather
3. Freeways – One For The Road
4. Freeways – Cold Front
5. Freeways – New Drag City
6. Tanith – Citadel
7. Tanith – Eleven Years
If you are in Europe, please order direct from Underground Power Records by emailing underground-power@web.de.