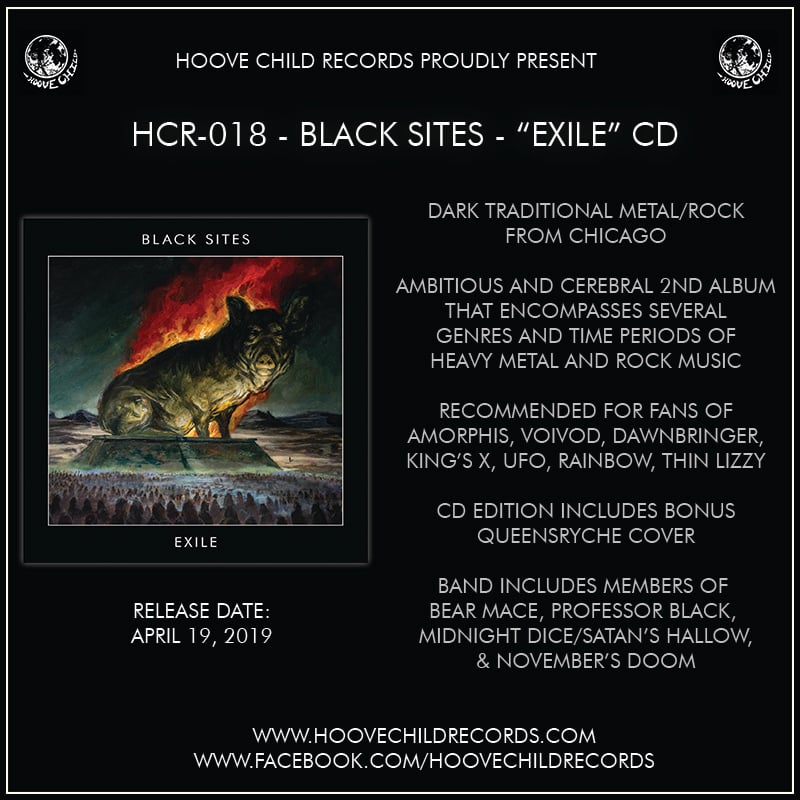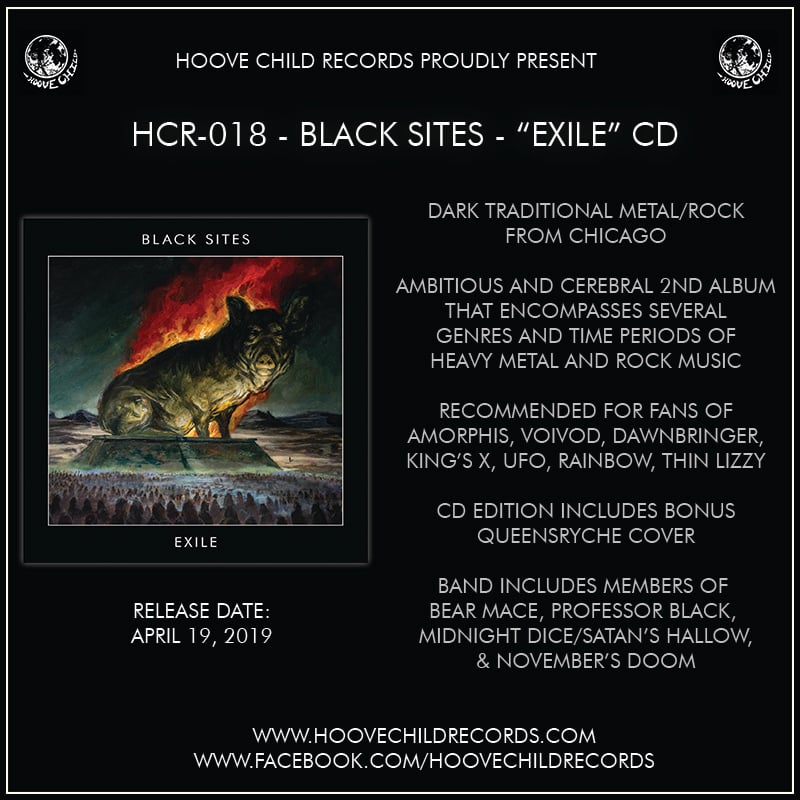 Black Sites - Exile CD
$12.00
Hoove Child Records is proud to present the 2nd full length album from Chicago's Black Sites.
"Exile" contains 8 tracks of dark traditional metal/rock. It is an ambitious and cerebral offering that encompasses several genres and time periods of heavy metal and hard rock. For fans of: Amorphis, Voivod, Idle Hands, Dawnbringer, Demon Bitch (with regard to "experimental"), UFO, Thin Lizzy, Rainbow, and King's X.
Includes members of Bear Mace, Professor Black (live), and Midnight Dice/Satan's Hallow. Cover painting by Adam Burke (Eternal Champion, Moros Nyx, Pagan Altar, Spell, etc).
HCR-018 - Black Sites - Exile
Limited to 500 copies worldwide
CD edition includes exclusive bonus track
Release date: April 19, 2019
Tracklist:
1. The Night They Came For You
2. To The Fire
3. Feral Child
4. Coal City
5. Dream Long Dead
6. Focused Totality - The Psychic Knife
7. Prolonging
8. Dwell Upon The End
9. En Force (Queensryche cover)